I feel like ombre nails are stalking me. I'm completely in love with the outcome of my second attempt (I did a softer blue and white combo). My friend sent me a link to a site that talked about newsprint nails and right up the page (one helpful scroll up) was another ombre tutorial.
without sponges.
To be fair, I like the sponge tutorial better, the blend is just much nicer, but if you want an artsy more mod/flair style. This is the technique.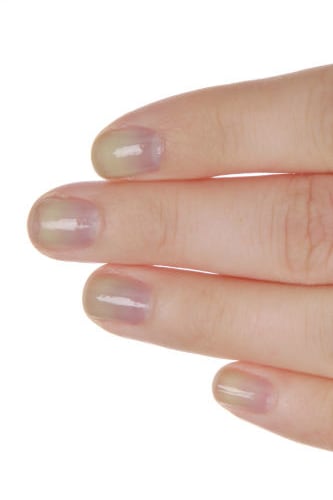 from Lulus blog
Then, because I can't stop blog stumbling, I found a DIY ombre glitter manicure. Be still my heart.
from DIY ombre glitter bling gelish manicure


Although--sometime in the future, this (below) is going to happen. Granted, on the weekend, when nothing professional is going to happen. Because to be fair, unless you work at a fashion mag, I don't think you can pull these off at work.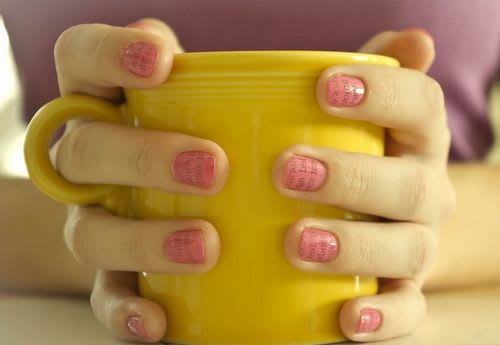 via Lulu's blog
Images and techniques from:
Beauty How To: DIY Ombre Nails from LuLus a la Mode Blog
Ombre Glitter Bling Gelish Manicure from Granola 2 Glam Blog
Beauty Trend: Word Nails from Lulus a la Mode Blog